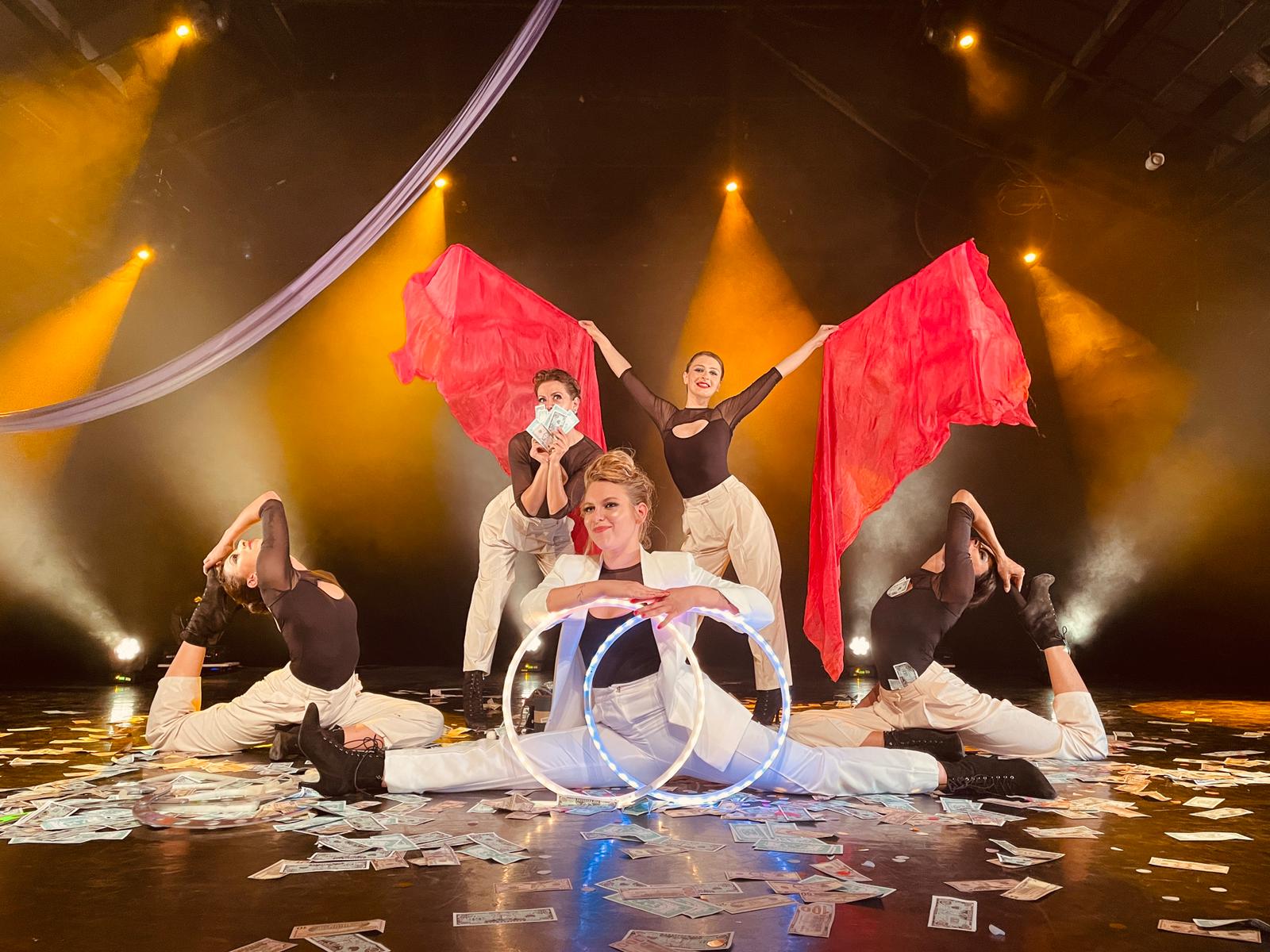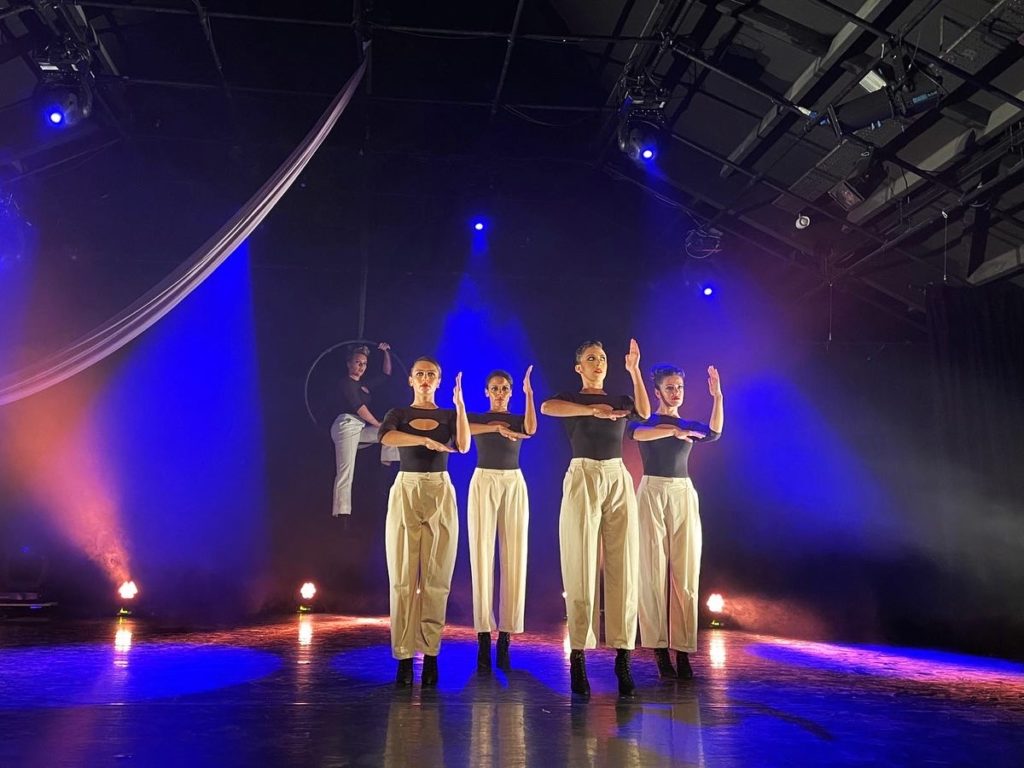 Marre du train-train quotidien ? vous êtes fatigués, anxieux, stressés ?
Avant de succomber au burn-out de la société moderne, accordez vous une pause Cirkaline ! Un concentré de vitamines et de légèreté, de la bonne humeur sans ordonnance ! Résultats rapides et garantis sans effets secondaires, à moins d'être allergiques à la bonne humeur … Ce médicament est composé d'une bonne dose de chorégraphies d'éventails de spinning, d'un zest d'humour et d'acrobaties, quelques notes de HulaHoop , une grosse pincée d' Aerien, un final lumineux et le tout sur un fond de danse fusion – comme dans toutes notre gamme de produits ! Cirkaline, dernière création des laboratoires Hanabi Circus, vous redonnera le sourire en une seule prise !
Cirkaline est un spectacle de 42 min avec 5 Artistes: Il est destiné à la programmation en salle mais peut également être joué en extérieur si la météo et la scène le permettent le permettent ( portique autonome fournis)
N'hésitez pas à demander votre devis.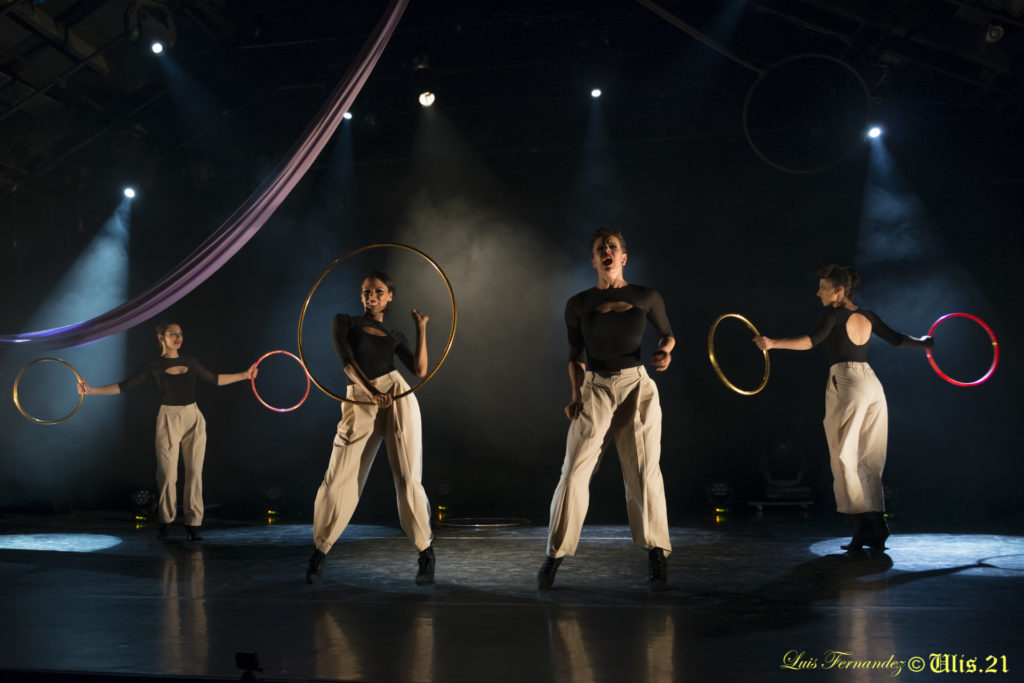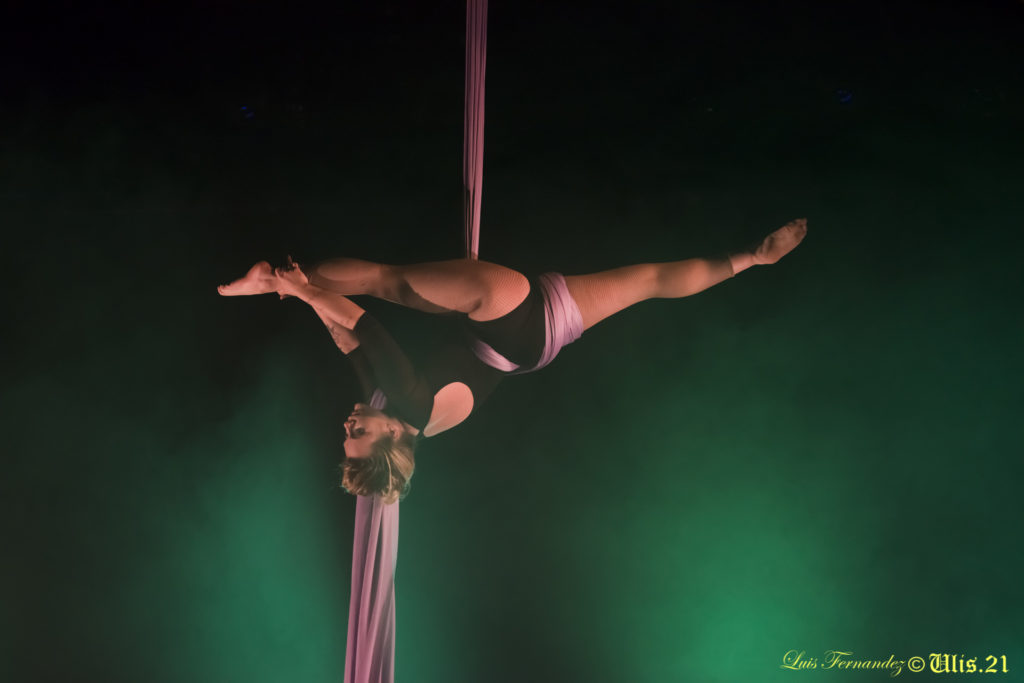 Tired of the daily grind? Tired, anxious, stressed?
Before succumbing to the burn-out of modern society, give yourself a Cirkaline break! A concentrate of vitamins and lightness, good mood without prescription! Fast results and guaranteed without side effects, unless you are allergic to good humour… This drug is composed of a good dose of spinning fan choreography, a zest of humour and acrobatics, a few notes of HulaHoop, a big pinch of Aerien, a luminous finale and all of this on a fusion dance background – as in all our product range! Cirkaline, the latest creation from the Hanabi Circus laboratories, will put a smile on your face in just one take!
Cirkaline is a 42 min show with 5 Artists: It is intended for indoor programming but can also be performed outdoors if the weather and the stage allow it (autonomous gantry provided)
Do not hesitate to ask for a quote.