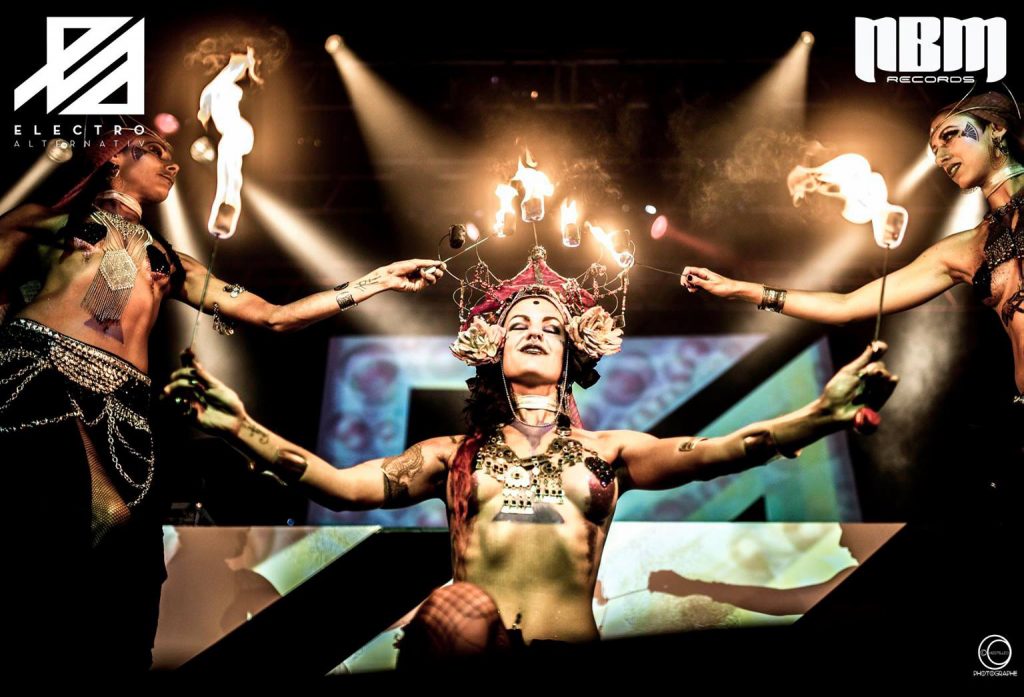 Les Hanabi associent à leur jeu de scène complice la chaleur du feu. Elles manient braises volatiles, vous inondent d'une surprenante pluie d'étincelles et traduisent leur univers grâce à divers agrès embrasant l'atmosphère. Laissez la magie du feu entrer dans la danse et guider votre regard.
Les costumes et thèmes sont à définir sur la demande du client mais les Hanabi Circus ont déjà de nombreuses créations à proposer que vous découvrirez des les pages suivantes et les clichés ci-dessous
The Hanabi associate to their stage complicity the heat of fire. They manipulate slight flames, flood you with surprising sparks rain and translate their universe by using several tools firing the atmosphere. Fairytribe Technical sheet on request.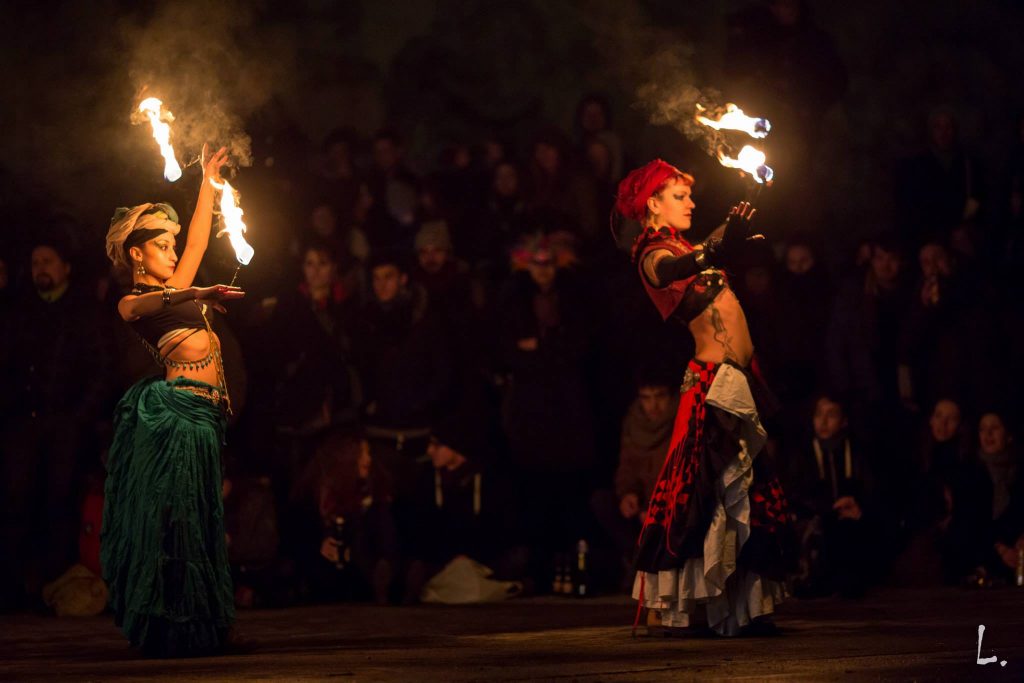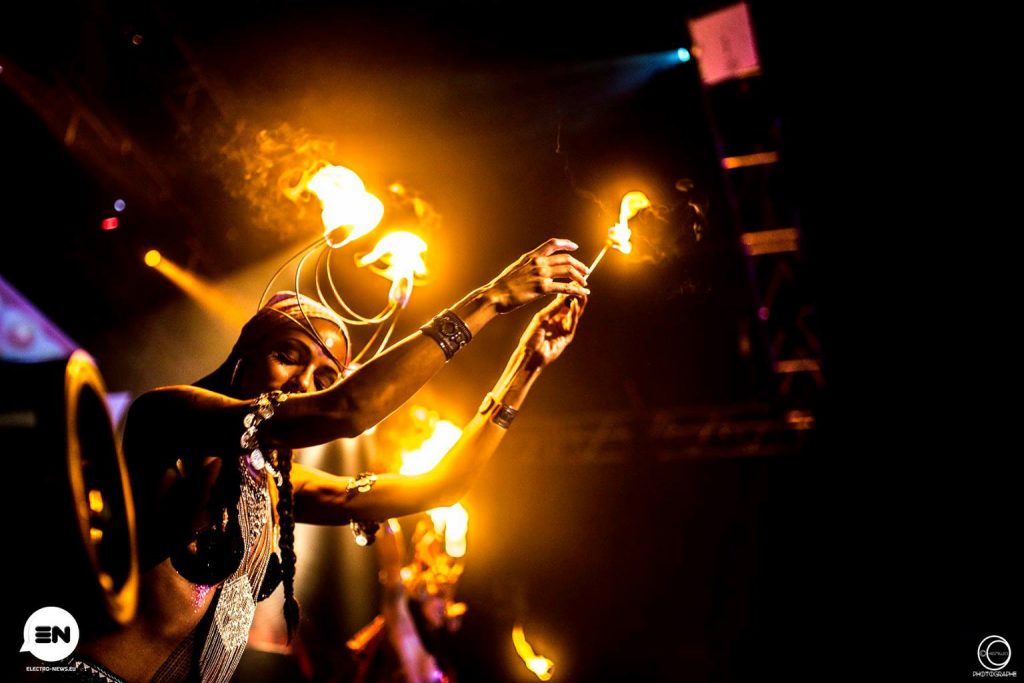 The Hanabi combine the warmth of fire with their friendly stage act. They handle volatile embers, flood you with a surprising shower of sparks and translate their universe thanks to various apparatus that set the atmosphere alight. Let the magic of fire enter the dance and guide your eyes.
The costumes and themes are to be defined on the request of the customer but Hanabi Circus already have many creations to propose that you will discover on the following pages and the pictures below