La manipulation d'objets lumineux relève de l'onirique et vous emportera dans un monde cosmique aux lueurs froides et surnaturelles. Les danseuses de la Cie Hanabi Circus vous envoûteront dans un tourbillon d'agrès lumineux, un envol de tissus fluorescents et une sublimation de lumière suivant le rythme de la musique.
Glow/LED : agrès & accessoires lumineux grâce à un système de diodes électroluminescentes (LED) ou un procédé chimique interne (réactif lumineux)
UV : Matière blanche ou fluo réagissant à la lumière noire.
Fiche Technique sur demande
Retrouvez-nous sur Facebook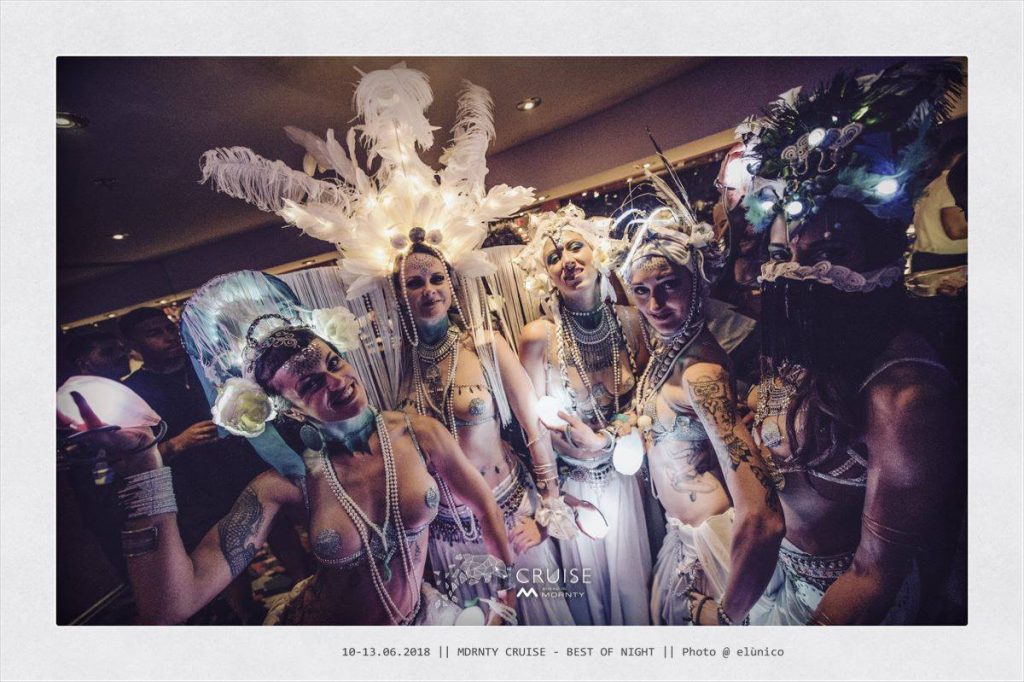 Nos visuels :
« Purple Walkers » est une création Lumineuse et Fluorescente.
Ses personnages oscillent entre Ballerines pleines de grâce et Circassiennes lunaires et c'est au contact des rayons Ultra Violet que leurs costumes, faits de noir et de blanc, les transforment en créatures lumineuses qui dansent et manipulent des objets dont la lumière vous attirera dans de douces rêveries.
Le Show lumineux s'accorde parfaitement au thème futuriste « UTOPIA »
Pour des animations « freestyle  » la compagnie propose également des visuels blancs lumineux se rapprochant du thème oriental / tribal princess
The manipulation of lighting objects has an « oniric » sense and will take you to a cosmic universe containing cold and extranatural lights. Fireflies will charm you in a lighting objects twister, a fluorescent tissues flight and a sublimation of lights following the rhythm of music
Glow, LED : lighting tools & accessories using a LED system or an internal chemical process (lighting component).
UV: White or fluorescent material reacting to black light.
Technical sheet : on request