Sabbat Satana ( Backstab the Moires )
Sabbat Satana ( Backstab the Moires )

Une info très réjouissante a fuitée hier soir sur Instagram... Les Hanabi sont plus que prêtes pour Halloween 2017 !!!Sabbat Satana #danceshow is available for booking 😀

Publiée par Hanabi Circus sur Dimanche 4 juin 2017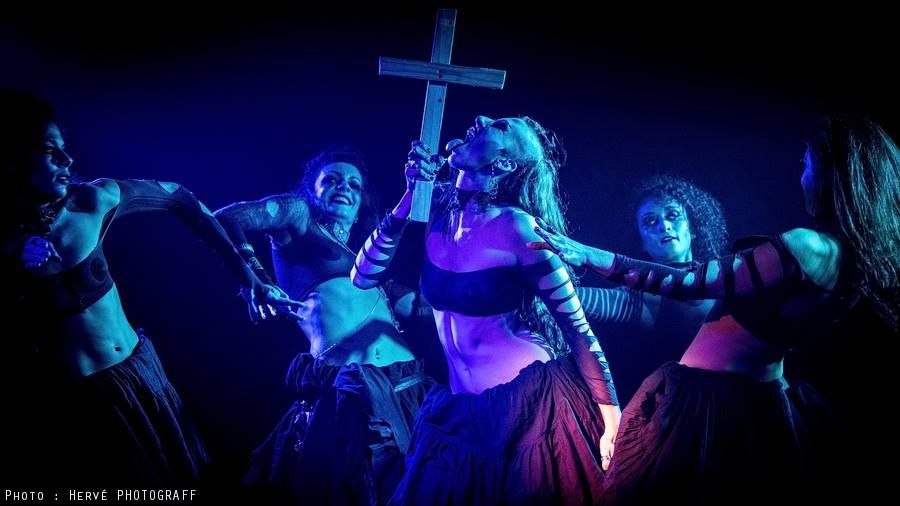 Un mélange sacrément dark de revenantes en furie, drôle et sexy entre danse tribale américaine et un zeste de danse urbaine
Ce numéro est disponible en 2 versions : Les Succubes vêtues de noir ou bien les mariées accidentées aux robes blanches maculées de sang.
Ce spectacle est un numéro de danse possédé, embrasé et délirant qui à été crée à l'occasion du Catbaret « Serpentard » en Novembre 2016 à Paris puis a été rejoué au Théâtre des Etoiles à paris en 2017 & 2018.
Sabbat Satana est proposé dans notre formule d'animations pour Halloween, c'est le moment phare de la soirée ou vous célébrez la fête des morts.
Durée : 6 min. 30
Artistes : 4
Merci aux photographes Eddy Lamazzi, Eric Dany & Hervé Photograff
Backstab the Moires is a crazy Dance act made for the first time for The Serpentard Catbaret , but we play it each Halloween party, every year!
It's a fusion of BellyDancing, Acting, American Tribal Style and Waacking in a terrible leaving dead universe.