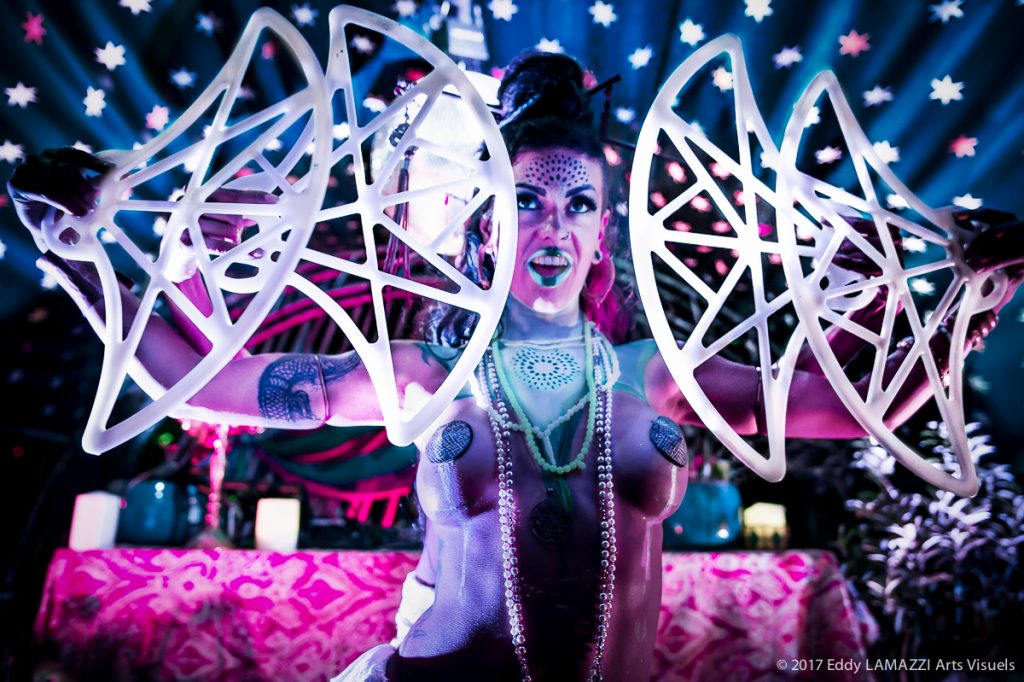 Vous souhaitez laisser un souvenir atypique à vos invités ? Nous proposons des animations spécialement conçues pour votre événement. La Cie Hanabi a d'autres types de représentations époustouflantes à associer avec leurs danses : certaines de nos artistes exercent des pratiques telles que la Pole Dance, le Cerceau et Tissu aérien, les échasses et l'une d'elle est charmeuse de serpent professionnelle et capacitaire .
Imaginez…
L'accueil du Roi : Sous le signe de la comédie, une de nos échassières accompagnée sa troupe de petites danseuses clownesques sont la pour accueillir vos invités dans le rire et le mime
 Graceful Snake Show : Une à Trois danseuses accompagnent Lia Vinova, notre charmeuse de serpent pour un show hypnotisant
 Snake & Fire Show: Vous l'aurez compris, la magie du feu et le mysticisme d'un Boa font très bon ménage
Fiche Technique sur demande
Crédits photos : Eddy Lamazzi, Hervé Photograff, Janeb, Jean-charles Nalin
Our wish to give a memory even more specific to your guest. We can create a show on demand and designed specifically for your event. Cie Lucioles purpose others kind of performances to mix with their fire and light creations: pole dance, hoop and aerial fabric, stilts, snake show .
Imagine…
The King welcoming: Our charming woman on stilts come with a troup a clowns dancers to welcome your guests
Graceful Snake Show: One to three dancer perform with Lia Vinova, our snake charmer for an hypnotising show.
Snake & Fire Show: You got it, the fire magic et mysticism of a Boa come very well together.
Technical sheet : on request