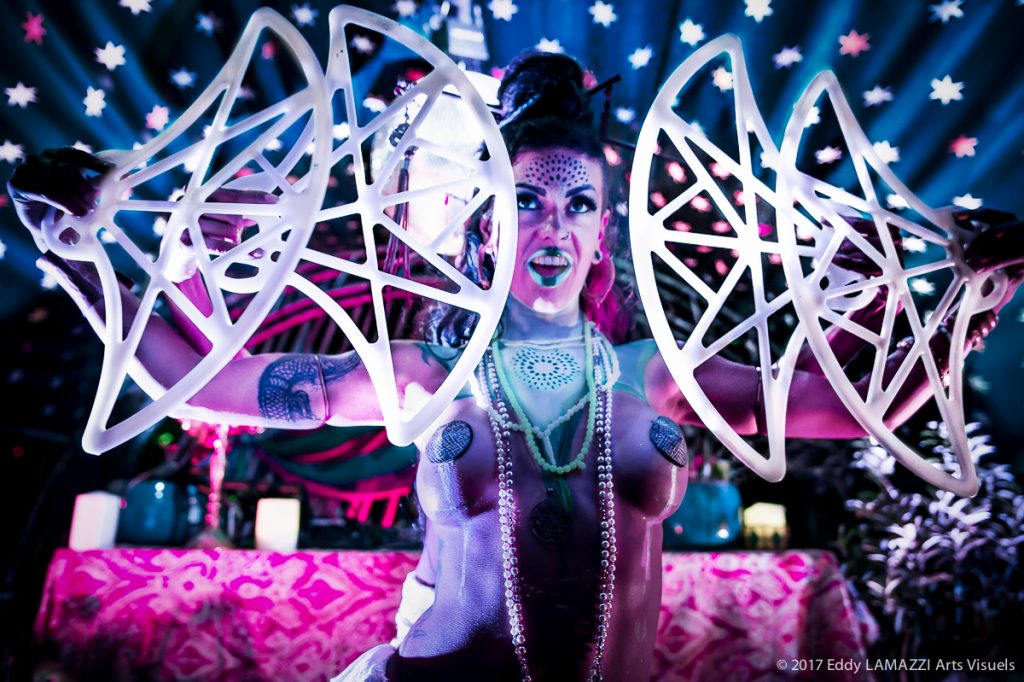 Vous souhaitez laisser un souvenir atypique à vos invités ? Nous proposons des animations spécialement conçues pour votre événement. La Cie Hanabi a d'autres types de représentations époustouflantes à associer avec leurs danses : certaines de nos artistes exercent la Pole Dance, le Cerceau et Tissu aérien, les échasses et l'une d'elle est charmeuse de serpent professionnelle et capacitaire .
Imaginez…
L'accueil du Roi : Sous le signe de la comédie, une ou deux échassières accompagnée/s de sa troupe de petites danseuses clownesques sont la pour accueillir vos invités dans le rire et le mime
 Graceful Snake Show : Une à Trois danseuses accompagnent Lia Vinova, notre charmeuse de serpent pour un show hypnotisant
 Snake & Fire Show: Vous l'aurez compris, la magie du feu et le mysticisme d'un Boa font très bon ménage
Ritual: Une Artiste Aerienne s'envole au dessus de la scène tandis que les danseuses au sol agrémentent son show immobiles telles des statues
Fiche Technique sur demande
Crédits photos : Eddy Lamazzi, Hervé Photograff, Janeb, Jean-charles Nalin
Our wish to give a memory even more specific to your guest. We can create a show on demand and designed specifically for your event. Cie Lucioles purpose others kind of performances to mix with their fire and light creations: pole dance, hoop and aerial fabric, stilts, snake show .
Imagine…
The King welcoming: Our charming woman on stilts come with a troup a clowns dancers to welcome your guests
Graceful Snake Show: One to three dancer perform with Lia Vinova, our snake charmer for an hypnotising show.
Snake & Fire Show: You got it, the fire magic et mysticism of a Boa come very well together.
Technical sheet : on request